Jain Irrigation bags the EEPC India 2012-13 "Star Performer" Award for outstanding export performance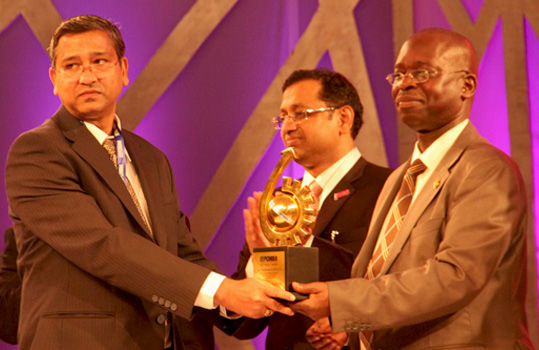 Mr.S.C.Mangal, Manager - Statistical Analysis, JISL received the "Star Performer" Award from Mr. James Shinuabulo - Mutende, Minister of Trade and Industry, Uganda at the EEPC Award Ceremony
Jain Irrigation Systems Limited received The "Star Performer" award for 2012–13 at the 45th EEPC India Award Function held on 22nd January 2014 at Bombay Exhibition Center. The Company was awarded for their outstanding performance in the product group of 'Other Agricultural and Forestry Machinery'.
The Awards were presented by Dr. E M S Natchiappan, Hon'ble Minister of State for Commerce & Industry, Govt. of India at a function held in Mumbai yesterday.
The EEPC Awards are given in recognition of outstanding export performance.