Jain Irrigation's Pipe Division bags Amrut Water Supply Project of Rs.183 Cr.
14th November 2017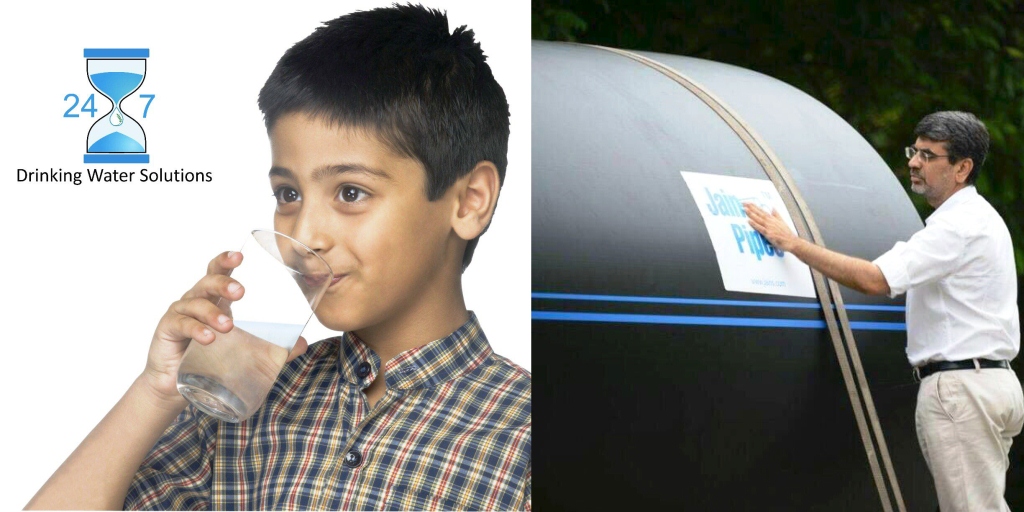 Jain irrigation has been awarded a contract of Jalgaon City Water Supply Scheme under the Amrut Abhiyan Yojana.
Highlights:
• More than 75,000 household will be benefited.
• Project Involves Design & construction of :
- 661Km of pipeline and required elevated storage reservoirs and pump houses.
• Project completion Time 24 months
• In last one month, this is 3rd major project in water supply sector i.e. drinking & piped irrigation has been awarded to Pipe Division of Jain irrigation Systems Ltd.
This project will serve as a model for similar upcoming projects. Jain irrigation has already successfully executed such type of projects and this project will help to strengthen their position as a one of the major service provider in water & irrigation sector.
"Jain Irrigation has reached one more milestone with the receipt of this work order in the entire water infrastructure space. We welcome such opportunities and look forward to many more such opportunities to set up and supply pure drinking water, water treatment plant and distribution network."
-Mr. Atul Jain, Joint Managing Director, Jain Irrigation Systems Ltd. Jalgaon.